Nieuwe wet trofeejacht van kracht.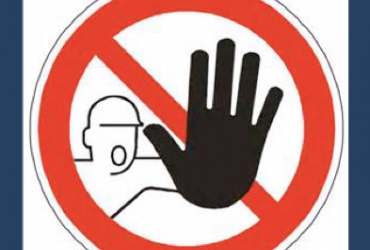 Etten-Leur - 1 februari 2015 - Met ingang van 5 februari dit jaar, worden er in de EU voor zes diersoorten nieuwe handelsregels met betrekking tot jacht van kracht.

Op deze zes diersoorten wordt gejaagd omdat sommige mensen het helaas nog steeds stoer vinden lichaamsdelen van deze dieren als trofee in eigen land in te voeren en aan de muur te hangen.
De nieuwe regels gaan gelden voor de onderstaande dierstoorten:
Afrikaanse leeuw.
IJsbeer.
Afrikaanse olifant.
Zuidelijke witte neushoorn.
Nijlpaard.
Argali (schapensoort uit centraal Azië).
Het van kracht worden van de nieuwe regelgeving houdt in dat elk land waarvoor de EU Wildlife Trade Regulation Scientific Review Group eerder een "negatief advies" afgaf, nu geen importvergunning krijgt voor de invoer van jachttrofeeën van bovengenoemde diersoorten.
Voor de Afrikaanse leeuw betekent dit dat er per 5 februari geen trofeeën meer geïmporteerd mogen worden afkomstig uit Benin, Burkina Faso en zeer waarschijnlijk ook Kameroen. Dat zijn de landen waar de leeuw inmiddels ernstig met uitsterven wordt bedreigd. Jacht zet dit dier hier nog meer onder druk dus het is een goed gegeven dat hier nu een stop op komt.
Jammer genoeg werd ook dit bericht vanuit de Europese commisie vrijgegeven:

EUROPEAN
COMMISSION
DIRECTORATE-GENERAL ENVIRONMENT
Directorate E
-
Global & Regional Challenges,
UFE ENV.E.2
-
Global Sustainability, Trade & Multilateral Agreements


Dear Madam, Sir,

Commissioner Velia received a number of letters in the last weeks relating to the killing of lions bred in captivity in South Africa (sometimes referred to as "canned hunting") and asked me to reply. The Commission is aware that many citizens, both in the EU and outside, are concerned about these practices.

The EU has an ambitious policy at international level for the conservation andsustainable management of wild animals, including the African lion. This is notably thecase through the measures adopted within the Convention on International Trade in
Endangered Species (CITES), under which the African lion is protected.

In addition, the EU is about to change its domestic rules regarding the import into the EU of hunting trophies from lions and five other species: the changes are expected to enter into force in early 2015 and will allow the EU and its Member States to scrutinise the
conditions under which such species are hunted and subsequently traded, to make sure that those operations are legal and sustainable.

The killing of captive bred lions in South Africa does not appear to be in breach of any international instrument. In contacts with the European Commission, South African authorities confirmed that these practices are also legal in their country. While understanding that the killing of captive bred lions can be disturbing to many people, the
Commission is not in a position to put an end to these practices.

The Commission will however continue to work with South Africa and all other relevant international partners with the aim to improve the conservation and sustainable management of wild animals.

Yours sincerely.

Astrid Schomaker
Head of Unit


Niettegenstaande dit bericht geeft het wel aan dat er (eindelijk) aandacht komt voor dit onderwerp. Hopelijk kan het tij nog tijdig gekeerd worden..
socialMediaShare($pageContent);?>