Nieuwe topman Toerisme SA Tourism spreekt zich krachtig uit tegen knuffelfarms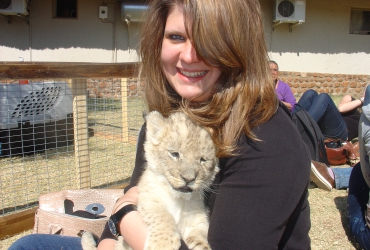 De nieuwe directeur van SA Tourism (het Verkeersbureau van Toerisme Zuid Afrika), Sisa Ntshona, heeft zich krachtig uitgesproken tegen knuffelfarms en het daaraan verwante canned hunting in zijn land.

"South African Tourism does not promote or endorse any interaction with wild animals such as the petting of wild cats, interacting with elephants and walking with lions, cheetahs and so on. Our marketing efforts promote an authentic and credible tourism experience to all our tourists, and this includes an authentic wildlife experience to keep it as "wild" and natural as possible. But we take these concerns extremely seriously and are talking to the Sustainable Tourism Partnership Programme to see how we can work more closely with them to eradicate such practices".

Dit zijn hoopvolle uitspraken. Maar de weg zal lang zijn. Het betreffende Ministerie dat gaat over het fokken van leeuwen, heeft immers net aangekondigd dat zij op grote schaal wil doorgaan met het fokken van leeuwen. Om zo aan de vraag naar leeuwenbotten vanuit Azië te voldoen. De dieren worden tot 'oogst van de botten' gewoon ingezet als knuffelwelp en trophee voer.

​Hoe een en ander dus concreet gaat uitwerken, is nog de vraag. Maar het zijn hoe dan ook krachtige signalen van het Verkeersbureau.

​Het hele artikel met vragen aan de nieuwe topman van SA Tourism en zijn antwoorden leest u hier
socialMediaShare($pageContent);?>